INFO
Title : Saihate no Ima -Complete-
Original Title : 最果てのイマ -COMPLETE-
Language : Japanese
Developer : Xuse [Junmai] & Regista
Released date : 2015-07-31
Length : Long
https://vndb.org/r40616
18+
DESCRIPTION
This game tells the story of seven long-time friends. How they grew closer or further apart as they got older. The story is presented using a blog-like interface.
The protagonist, Atemiya Shinobu, who was raised at a certain facility since young, had no one around him that could be called "friend". Being that way, the first thing he started doing after leaving the facility with his sister – Chidori – was to find and make friends.
Benio Azusa, a tomboyish girl who lived nearby.
Hondou Sayaka, a quiet yet sharp-tongued girl who was in charge of raising the pets at school just like him.
Tsukamoto Youko and Itsuki, a pair of siblings who belong to a prestigious family around the area.
Higuchi Shouji, a boy he knew by being attracted to by the similarities they both share.
Izuki Fueko, a girl he met by chance.
Together with Shinobu, they were a group of seven. Just like that, each and every one of them, who had never experienced the joy of having friends, was able to meet each other and become companions. The story begins in a quiet town colored by dusk. Around the seven friends, there were understanding, empathy, conflict, and what's more, fleeting love of adolescence. It was a friendship that could last forever.
Such a simple happiness should have… lasted forever.
That was until the "enemy" appeared.
The "enemy" had disturbed the peaceful relationship of the seven people.
Shinobu could not forgive that. He could not forgive the one that injures his companions, nor could he forgive the one that hurts another one's hearts. And when he realized all that, the world they reside in changed, rather then becoming the new world that it should have… they had arrived at the "sanctuary" instead.
This is a story that describes the heart.
A story that describes the thing located in the farthest end of a heart.
Screenshot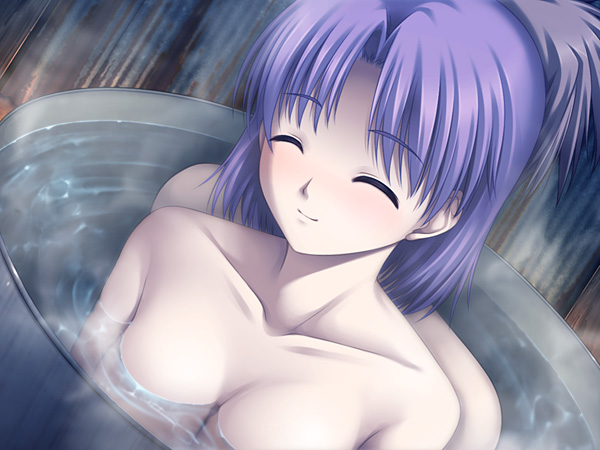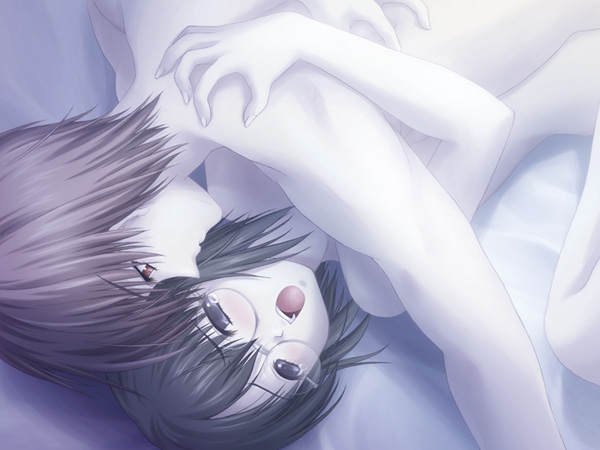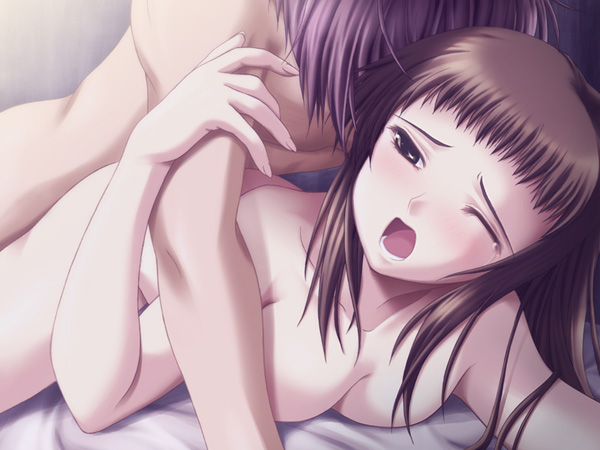 LINK DOWNLOAD ( 1.4 GB )
HOW TO INSTALL
Read this before asking technical issues on #help-chat discord server
Installation
>You need winrar to extract the files and input the password
>if the game was pre-install version, you only need to run game.exe using system japanese locale or locale emulator (Read this)
>If the installer using  .mdf, .iso format, you need to mount it using daemon tools (Read this) and use the following guide :
1. Run the setup.exe using system japanese locale or locale emulator (Read this)
2. Install the game on desired directory
3. Run the game using system japanese locale or locale emulator (Read this). if serial pop-up occurs, you need a crack ( check other folder/file, usually we put the crack inside rar)
due to error on comment section, for technical issues, you can join our new server discord here