INFO
Title : Ore to Osananajimi no Hateshinai Ecchi Battle
Original Title : 俺と幼なじみの果てしないエッチバトル
Language : Japanese
Developer : Guilty`Dash
Released date : 2022-11-25
Length : –
https://vndb.org/v38403
18+
DESCRIPTION
Onoue Nozomu and Yura Nodoka are childhood friends who live in the same neighborhood.
They have been playing together since they were little, and like to compete with each other in various things such as amateur wrestling, running, and more. Basically, anything that can be compete, even to this day, and before they knew it, they have reached an appropriate age.
Somehow, they became aware of each other as a man and a woman……?
Then with a slightly different flow than usual, they decided to compete in sex matches. After that, they realized their feelings for each other and have a happy ending…… Or so it would seem, but it didn't happen.
In the end, both of them were so determined to win, competing in "who can make the other person cum first" or "who can make the other person feel better".
And thus, the endless sex battles for the two of them begin.
Screenshot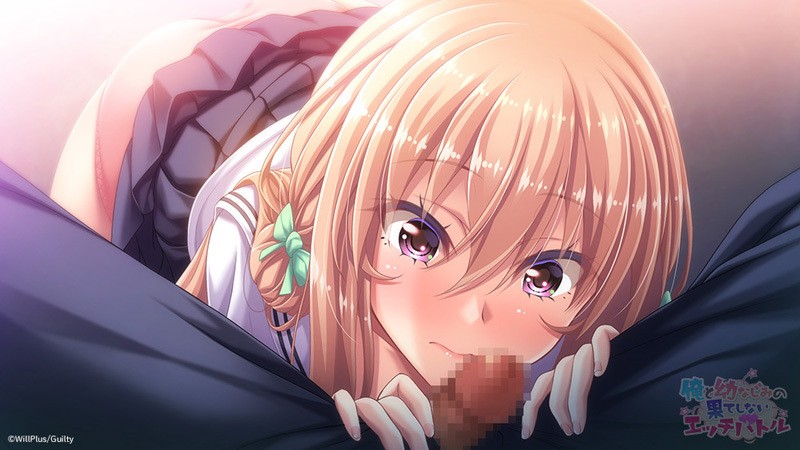 LINK DOWNLOAD ( 792 MB )
HOW TO INSTALL
Read this before asking technical issues on #help-chat discord server
Installation
>You need winrar to extract the files and input the password
>if the game was pre-install version, you only need to run game.exe using system japanese locale or locale emulator (Read this)
>If the installer using  .mdf, .iso format, you need to mount it using daemon tools (Read this) and use the following guide :
1. Run the setup.exe using system japanese locale or locale emulator (Read this)
2. Install the game on desired directory
3. Run the game using system japanese locale or locale emulator (Read this). if serial pop-up occurs, you need a crack ( check other folder/file, usually we put the crack inside rar)