INFO
Title : Tsuma no Haha to no Haitoku Inkan ~Okaa-san, Nyoubou to Suru yori Koufun Suru yo~
Original Title : 妻の母との背徳淫姦 ~お義母さん、女房とするより興奮するよ~
Language : Japanese
Developer : Appetite
Released date : 2012-06-22
Length : Short
https://vndb.org/v10530
18+
DESCRIPTION
Kenji and his wife, Yuki.
The two started dating at a joint party,
While dating, 'Yuki' becomes pregnant and gets married.
Now, he has entered the Honjo family as a son-in-law and lives with his father-in-law and mother-in-law.
One day, 'Yuki' and her mother-in-law, Chiyako,
She goes to the obstetrics and gynecology department for a regular checkup, and her father-in-law, Tadashi, is also absent.
'Kenji' alone at home.
'Kenji' who masturbates with 'washing while the demon is away'.
When he was satisfied and was about to do some post-processing, he heard the sound of the door opening behind him…
Looking back, Chiyako was standing at the entrance of her room with a surprised expression on her face.
'Kenji' is confused as to why Chiyako is here.
Normally, it's not the time to come home from the hospital yet…
"I-I'm sorry. I disturbed you…"
'Kenji' said that he had seen something outrageous.
If it's a wife, it's a joke, but my mother-in-law is…
When she thinks about the future…
That night, when 'Kenji' woke up with the urge to urinate and left the room,
A strange voice leaks out from the bedroom where Chiyako is sleeping.
She was worried by the voice that sounded painful, and when she opened the door to her room and looked inside,
There, Chiyako is masturbating…
She is stunned, and she can't help but keep watching 'Kenji'.
When Chiyako was about to come alive, she involuntarily leaned forward,
The flooring under her feet squealed.
She is noticed by Chiyako, but she gives up and enters her room 'Kenji'.
She apologizes to her upset Chiyako, and she says to 'Kenji' who is eagerly trying to leave her room.
"Well… it's not like I'm shutting my mouth…
Kenji-kun's side… I thought I'd calm him down…"
And Chiyako looks down at her crotch while hiding her expression…
Screenshot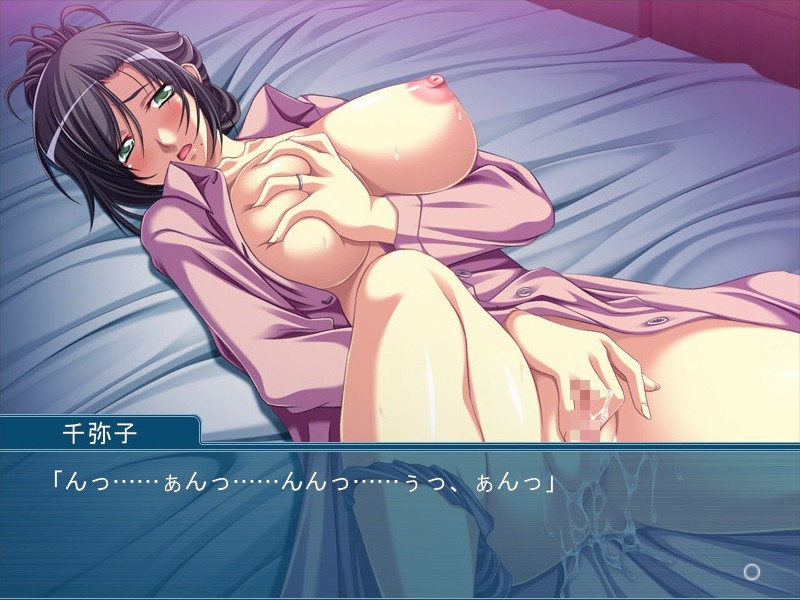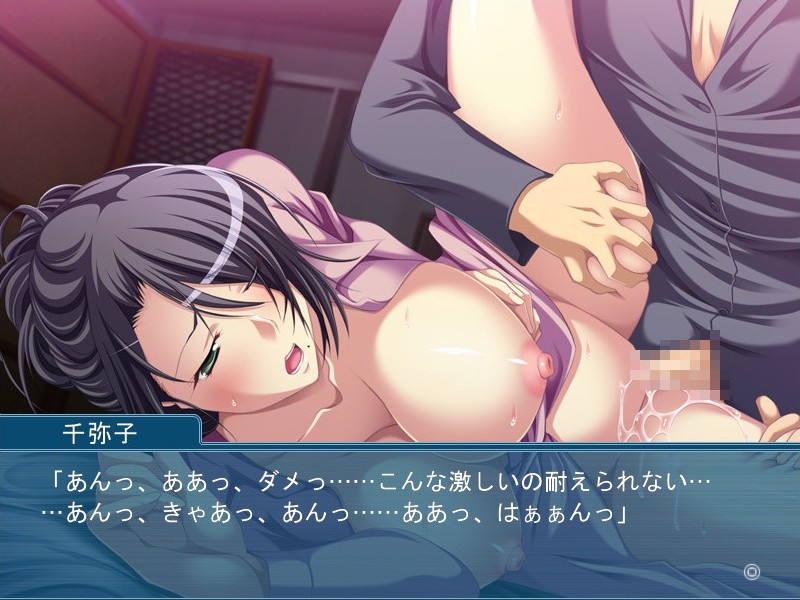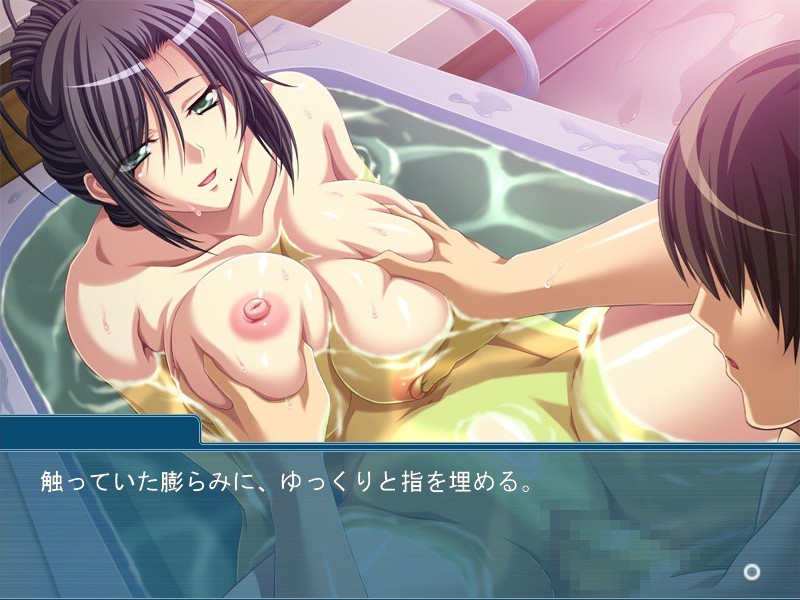 LINK DOWNLOAD ( 368 MB )
HOW TO INSTALL
Read this before asking technical issues on #help-chat discord server
Installation
>You need winrar to extract the files and input the password
>if the game was pre-install version, you only need to run game.exe using system japanese locale or locale emulator (Read this)
>If the installer using  .mdf, .iso format, you need to mount it using daemon tools (Read this) and use the following guide :
1. Run the setup.exe using system japanese locale or locale emulator (Read this)
2. Install the game on desired directory
3. Run the game using system japanese locale or locale emulator (Read this). if serial pop-up occurs, you need a crack ( check other folder/file, usually we put the crack inside rar)
for technical issues, i'd recommend to join our new server discord here