INFO
Title : Kagura Reimeiki ~Ryouka no Shou~
Original Title : 神楽黎明記 ~涼香の章~
Language : Japanese
Developer : Debo no Su Seisakusho
Released date : 2022-11-25
Length : –
https://vndb.org/v39136
18+
DESCRIPTION
Suzuka travels to find Tome-sama, who disappeared with Mikoto.
She was away from Mikoto because she had something to do, but she entered the bamboo grove on the way to the meeting place.
There she is suddenly enveloped in light and disappears from the scene while calling the name of her Mikoto.
After that, Suzuka, who lost her memory a little and collapsed, was taken care of at "Atsumori Shrine".
She receives a request from Netsumori Shrine.
──There is a shrine that enshrines a dragon god near the lake, but it seems that there is a lot of filth there──
And she says that when the Shinto priest of the shrine that enshrines the dragon god went to investigate, she never returned.
So she said she wanted to ask for an investigation.
Ryoka listens to the story and accepts her request.
After getting her ready, she headed off to investigate.
Screenshot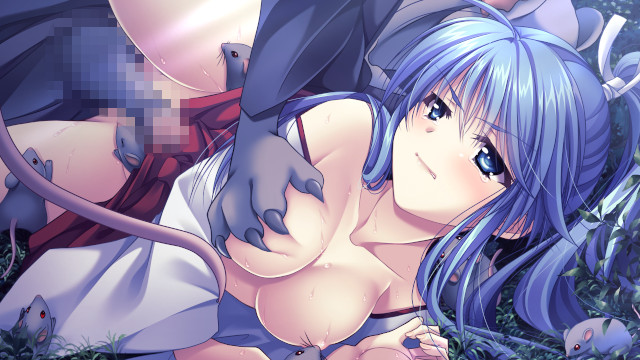 LINK DOWNLOAD ( 681 MB )
HOW TO INSTALL
Read this before asking technical issues on #help-chat discord server
Installation
>You need winrar to extract the files and input the password
>if the game was pre-install version, you only need to run game.exe using system japanese locale or locale emulator (Read this)
>If the installer using  .mdf, .iso format, you need to mount it using daemon tools (Read this) and use the following guide :
1. Run the setup.exe using system japanese locale or locale emulator (Read this)
2. Install the game on desired directory
3. Run the game using system japanese locale or locale emulator (Read this). if serial pop-up occurs, you need a crack ( check other folder/file, usually we put the crack inside rar)