INFO
Title : D.C.5 ~Da Capo 5~
Original Title : D.C.5 ~ダ・カーポ5~
DESCRIPTION
Kakamijima, the island closest to the sky.
On this island, there is Lake Mizukagami, which reflects the sky like a mirror, and Kakami Academy, where the symbolic cherry blossom tree rises.
Souma Kuboshi, who attends Kakami Academy,
His childhood friend, Ainoa Yasaka, a rotten queen,
Her older sister, Yukina Tokisaka, who is also her student council president,
Takamine flower lady, Akari Shirakawa,
Kako Yasaka, who is Ainoa's younger sister and loves her older brother,
With mysterious informant Suginami and others,
They spent a noisy but fun school life.
In such Kakami Gakuen, as "Cherry blossoms of scales"
There is a mysterious cherry blossom tree that is popular among students.
This cherry tree, which shows the students' consensus about events in the school,
The festival-loving students loved it.
When everyone is interested in "weighing", wear a "white" or "black" cape on top of the uniform,
Have the cherry blossoms of the weighing scale summarize your thoughts.
That was the rule in this school.
A recent topic at the school is whether this year's Kakamatsuri will be a cultural festival or a sports festival.
In order to secure a place to play an active part, towards the "weighing" organized by the student council,
The culture and sports clubs who have a battle to appeal to each other are also a feature of the school.
One day.
In front of Soshin, who visits Lake Suika, "another cherry tree" that has not bloomed for many years shines and blooms.
Looking up at the sky, a lone girl falls down along with the falling cherry blossom petals.
"Yes, you…"
Mysterious girl Mizuha Sakuragi whispers.
A boy and a girl met and fate begins to change.
While the out-of-season cherry blossoms are dancing,
The story of boys and girls opens the curtain.
Screenshot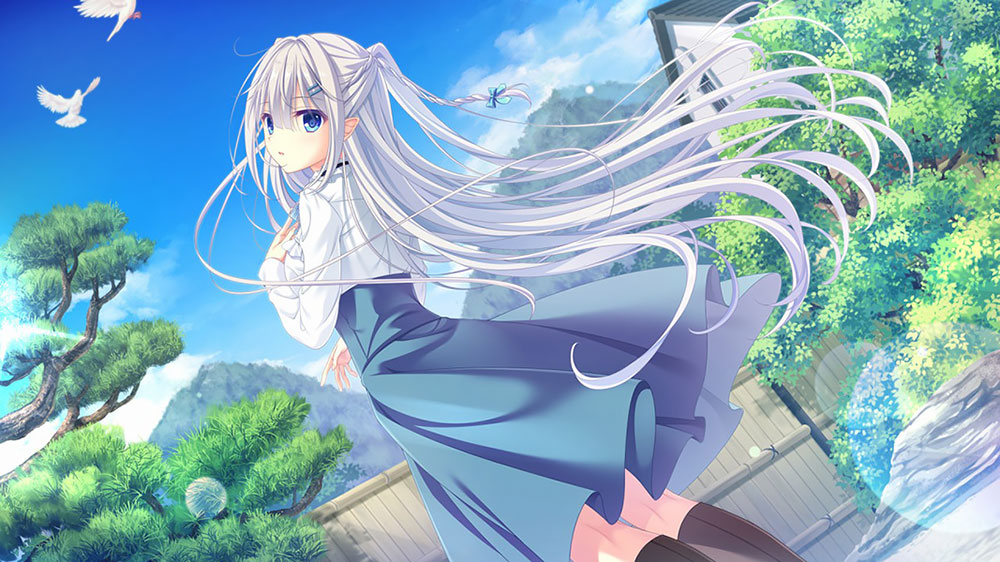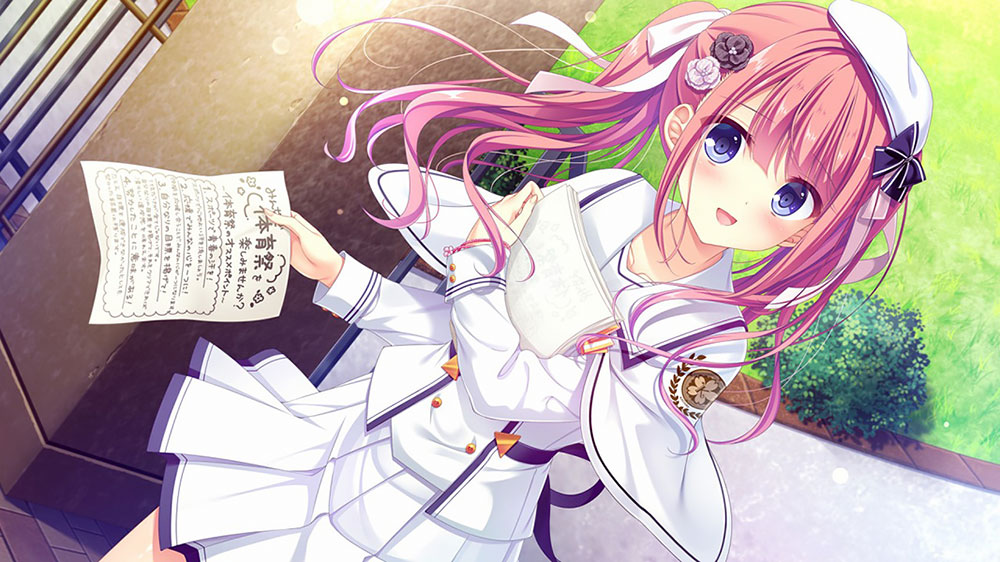 LINK DOWNLOAD (size : 4,64 gb)
HOW TO INSTALL
Read this before asking technical issues on #help-chat discord server
Installation
>You need winrar to extract the files and input the password
>if the game was pre-install version, you only need to run game.exe using system japanese locale or locale emulator (Read this)
>If the installer using  .mdf, .iso format, you need to mount it using daemon tools (Read this) and use the following guide :
1. Run the setup.exe using system japanese locale or locale emulator (Read this)
2. Install the game on desired directory
3. Run the game using system japanese locale or locale emulator (Read this). if serial pop-up occurs, you need a crack ( check other folder/file, usually we put the crack inside rar)
for technical issues, i'd recommend to join our new server discord here