INFO
Title : Bijin Onna Kyoushi wa, Ore ni Sakaraenai ~Megane no Oku ni Himerareta Higyaku to In'yoku
Original Title : 美人女教師は、俺に逆らえない ~眼鏡の奥に秘められた被虐と淫欲
Language : Japanese
Developer : Appetite
Released date : 2013-04-19
Length : Very short
https://vndb.org/v12401
18+
DESCRIPTION
"I'm planning to put this on the test. Make sure you review it thoroughly. And–"
The female teacher who finished her writing on the blackboard looks back.
Her mushy mouth and sharp, gleaming glasses.
She is a picture-perfect teacher – Reiko Aoto.
While listening intently to her lecture content, instead of killing time, I stare blankly at her figure.
She was still like, 'On purpose? But it's not just her looks that make her stiff.
Her serious-no, too-serious personality is shunned and feared by her students.
Because of her appearance, she was called 'Zamasu of Fear' or simply 'Zamasu' behind the scenes.
During her class, she is reading erotic books with her classmates, and she is unlucky to be found.
"Sakizaki-kun, come to the life guidance room during your lunch break."
She finally ended up on her lunch break.
She's been summoned several times before, but her sermons on Zamasu are persistent and long.
Ah… she doesn't want to go to the guidance room.
"Oh, I'm starting to hate it after all…"
As you go down the corridor, your steps become heavier and heavier.
"B-but well… the lunch break is almost over, so I'm sure you'll be fine."
Judging from Zamasu's personality, he wouldn't continue her sermon until she was late for class.
Sigh! Apologize, Sasa! And collect the erotic book, and when the chime sounds, it's quick! and leave the room.
I walk down the corridor while repeating the procedure to her escape many times in my head.
In the meantime, I arrived at the back of the second floor of the school building–in front of the life guidance room.
"Quick, quick, quick…"
ok it's okay I can do it
Energize your escapist thoughts and take one deep breath.
Raise your hand to knock…
"Exactly… nn, nn… all the students these days are like this… nn, uh…"
――It just stopped moving.
"… Talking voice?"
The door is slightly open—I can hear Zamasu's voice behind it.
Could it be that someone other than me was summoned?
If so, it might be awkward to go inside at this timing.
ok, let's take a look.
"Excuse me for a moment…"
I peek inside through the crack in the door to see what's going on.
And I was astonished by the sight.
"–!?"
I managed to endure the voice that was about to be raised.
This is no way… Are you ona?
He turned his face away, but I could tell from the atmosphere that the eyes behind the lens were firmly catching the erotic book.
"Nn, Nn… What are you doing at school to read something like this in class?
Zamasu stretches his hand across his crotch.
His thin, white fingers were wriggling like some other creature.
Screenshot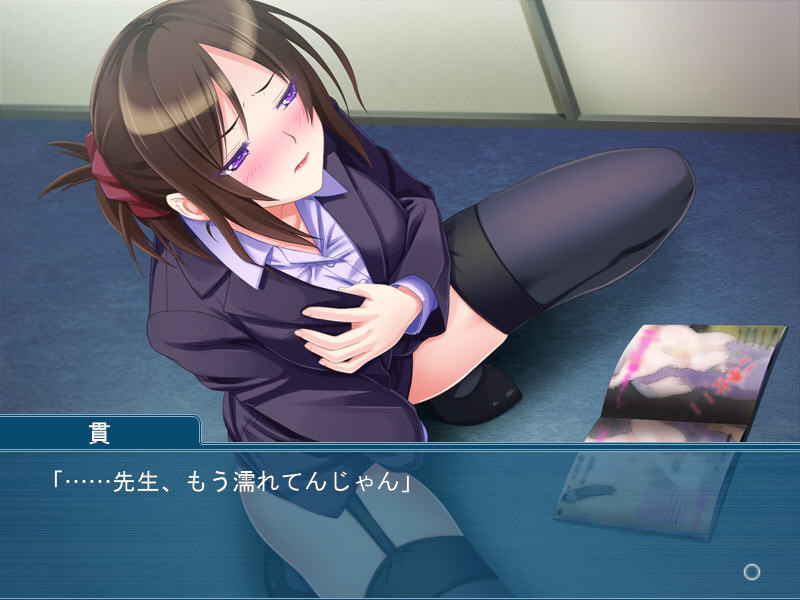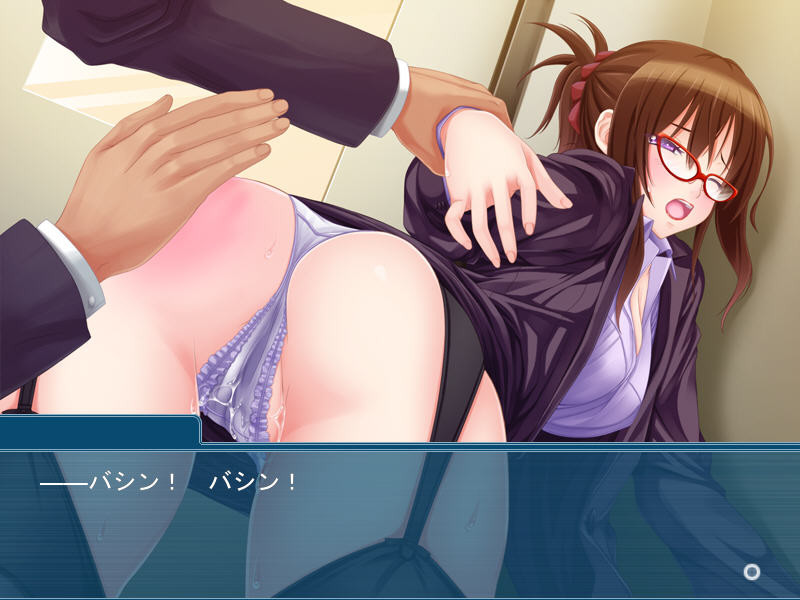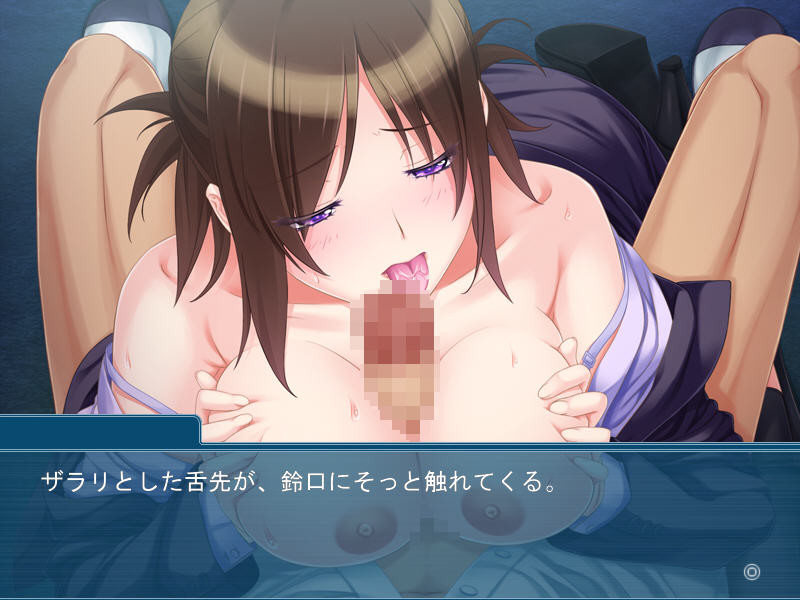 LINK DOWNLOAD ( 386 MB )
HOW TO INSTALL
Read this before asking technical issues on #help-chat discord server
Installation
>You need winrar to extract the files and input the password
>if the game was pre-install version, you only need to run game.exe using system japanese locale or locale emulator (Read this)
>If the installer using  .mdf, .iso format, you need to mount it using daemon tools (Read this) and use the following guide :
1. Run the setup.exe using system japanese locale or locale emulator (Read this)
2. Install the game on desired directory
3. Run the game using system japanese locale or locale emulator (Read this). if serial pop-up occurs, you need a crack ( check other folder/file, usually we put the crack inside rar)
for technical issues, i'd recommend to join our new server discord here