INFO
Title : I wanna say that I'm not your brother right now!, Ima Sugu Onii-chan ni Imouto da tte Iitai!
Original Title : いますぐお兄ちゃんに妹だっていいたい!
Language : English
Developer : fairys
Released date : 2022-09-09
Length : Medium
https://vndb.org/r89152
All Ages
DESCRIPTION
This is the all-ages debut title by fairys, the sister company of sprite. It takes place before the main event of Koi to Senkyo to Chocolate.
Rikuto had a new younger brother Ayumu after his father's remarriage. However, little did he know that Ayumu was actually his younger sister and it was under her mother's orders that she pretend to be a boy to him. Every day, his heart beats a little faster around his overly cute 'otouto' (imouto), while her heart aches in having to hide her true identity from her kind brother.
With the arrival of spring, Rikuto and Ayumu begin attending the popular private school Asaoka Academy, with Ayumu dressed up as a girl. As he became friends with his classmates, he noticed that they all had something missing. His friend from middle school, Matsuri, has lost sight of what it meant to be a girl. The cool-mannered Mao dresses as a boy even though she is a girl. The extremely shy class rep Kimika wishes to change herself. With Ayumu by his side, he sets out to help them seek out what they are missing.
Screenshot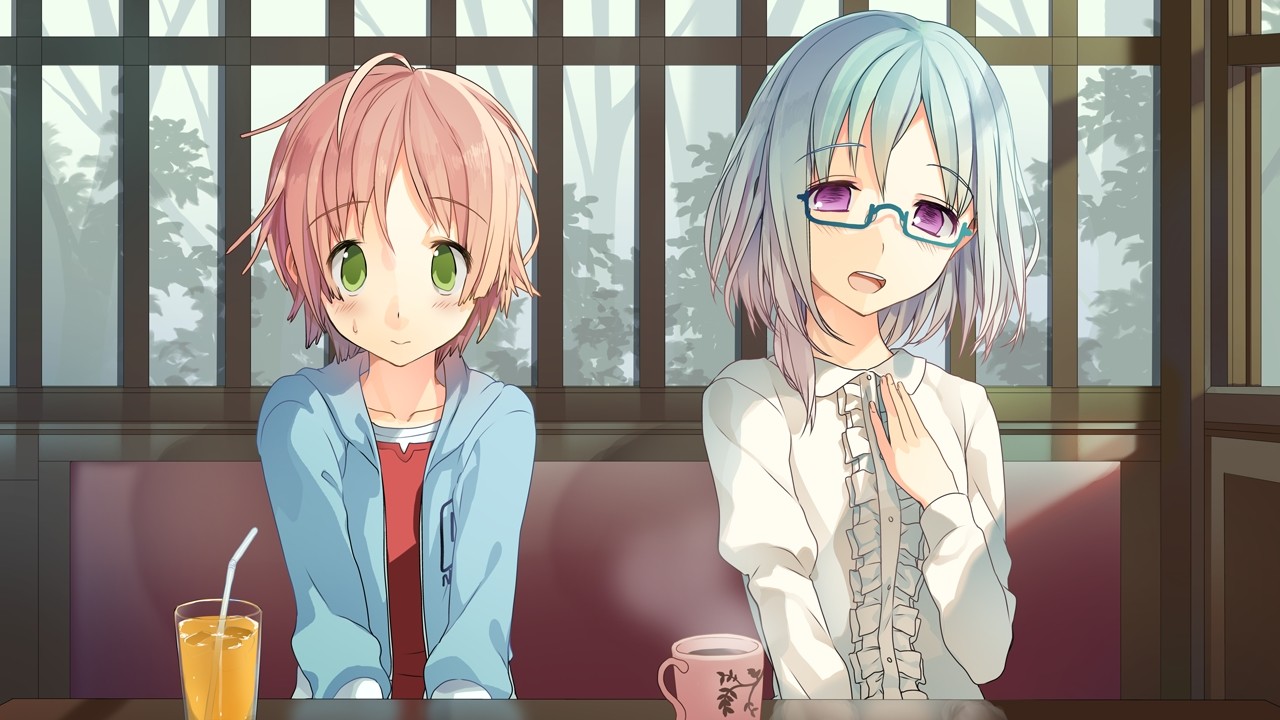 LINK DOWNLOAD ( 8 GB / Ver 1.00 )
HOW TO INSTALL (Important!)
Note: i'd recommend to change your system locale to japanese, u can read tutorial here, using locale emulator is not recommended.
Extract
Go to Main Game folder, mount FRS001.mdf using daemon tools, u can download it here or check tutorial here
Check mounted disk, Run Setup.exe and click install
Another Note:  i'd recommend to change your system locale to japanese, u can read tutorial here, using locale emulator is not recommended.

Choose your directory, then click install. i'd recommend to put it on D:\GAMES VN (example), not on C:\

Copy and Replace whole english patch files to main game folder that u ald installed before

Copy and Replace whole disk patch files from disk version folder to main game folder that u ald installed before.

Run いますぐお兄ちゃんに妹だっていいたい!.exe then input serial number when pop up occurs then click OK.
Note:  i'd recommend to change your system locale to japanese, u can read tutorial here, using locale emulator is not recommended.

Enjoy! now you can play the game
Note : DO NOT UNMOUNT! YOU CANT PLAY THIS GAME IF YOU UNMOUNT IT. YEAH IT SUCKS BUT YOU HAVE NO CHOICE FOR DISK VERSION. I HAVE DL VERSION AND CRACK TO BYPASS USING NO-DVD, FOR BYPASS U CAN DOWNLOAD IT HERE ( UNTESTED ), AS FOR DL VER, U CAN DM ME Undamned#0001. (DM CLOSED NO QUESTION THX)

for technical issues, i'd recommend to join our new server discord here