Yuusei Tenshi Primaveil Drei | 遊聖天使プリマヴェールDrei | VN Download GoogleDrive | Free Download GD | Escu:de
INFO
Title : Yuusei Tenshi Primaveil Drei
Original Title : 遊聖天使プリマヴェールDrei
Developer : Escu:de
Released Date : 2016-09-09
Language :
Japanese
Length : Medium (10 – 30 hours)
https://vndb.org/v
19142
18+
DESCRIPTION
The evil organization Marc Gene is plotting world conquest. But the twin "Primaveil" magical girls Selene and Plage are standing in their way. The story begins with Prince Folkhart's ignominious defeat at the hands of the Primaveil duo. The task of defeating them is handed over to his younger brother, Prince Lambert, who quickly meets the same fate.
Yet Lambert develops a mysterious power after his narrow brush with death: resistance to Selene's moon energy attacks. He confronts the Primaveil duo once more and uses his newfound power to defeat and capture Selene. For this unprecedented achievement, Lambert is promoted to operational commander of Marc Gene's forces. Become Lambert and command your own band of power rangers, develop Mystery Men and advanced items, confront Primaveil, corrupt them into faithful servants of Evil through sexual training sessions, and ultimately conquer the world.
Screenshots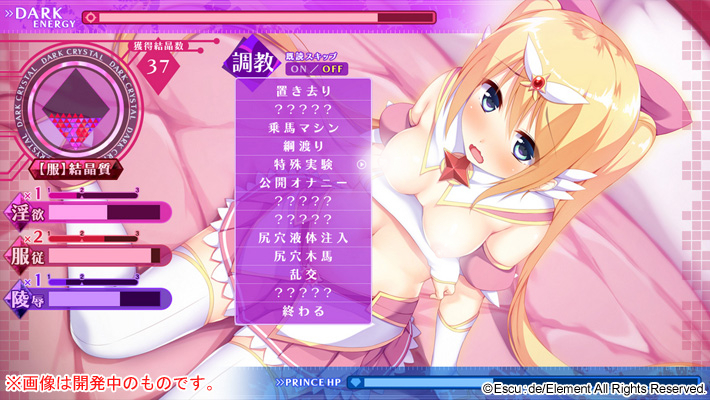 HOW TO INSTALL
1. Extract, Mount, Install
2. Play and run as an administrator with Japanese Locale Emulator
3. Enjoy!