Soreyori no Prologue
 | 
ソレヨリノ前奏詩
 | VN Download GoogleDrive |
Free Download GD | minori
INFO
Title :  Soreyori no Prologue
Original Title : ソレヨリノ前奏詩
Aliases : yorino, ヨリノ, それよりのぷろろーぐ
Language : Japanese
Length : Medium (10 – 30 hours)
https://vndb.org/v15637
https://vndb.org/r40718
18+
DESCRIPTION
Shuu is able to read the feelings of others. However, it only brings him pain, especially in places with many people, like a full train. One day, he noticed that he was not able to feel the emotions of a girl on the train, even when he focused his ability on her. Before he knew it, he was completely fixated on her and wanted to know more about her heart although he didn't even know her name. He only knew that she was a student at his school.
One summer day, the girl went to the school's roof instead of the classroom. He curiously followed her and when he reached the top, he was greeted by her cold gaze.
"There is a wall surrounding my heart. You cannot pass through it."
For some reason, the girl knows his "power".
A boy who can read people's feelings. A girl who has sealed her heart/feelings with a wall.
The story of these two, starts at that summer ~
Screenshots/CG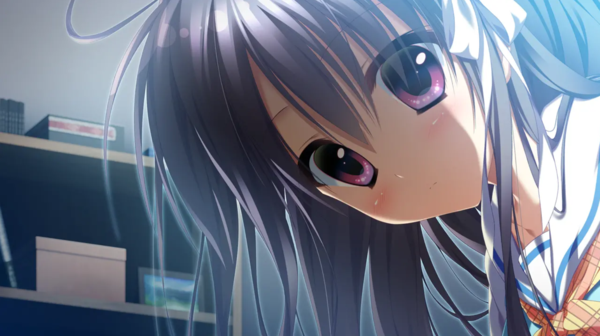 – OPENING –
LINK DOWNLOAD
HOW TO INSTALL
1. Ensure your system is properly set to Japanese System Locale.
2. Extract, Install.
3. Apply the crack if needed.
due to the Comment section on the website not working correctly at the moment, we decided to handle Dead Link Reports through this Form here