Sengoku NEET | 戦国ニート | VN Download Google Drive |
Free Download GD | JaxyCreate
INFO
Title : Sengoku NEET
Original Title : 戦国ニート
Language : Japanese
Release: 2015-10-29 , Update: 2018-09-12
Length : –
https://www.dlsite.com/maniax/work/=/product_id/RJ165225.html
18+
DESCRIPTION
You play as the lazy, shut-in heir to a kingdom whose life is about to take a dramatic turn. When your most loyal vassal, fed up with your ways, forces you to start doing your job as ruler and properly warring with the other provinces, you get your first taste of sex, and then there's no looking back…
Fuck your way through an alternate Sengoku-era Japan as you unify the war-torn country under your banner. Your harem continues to grow as warlords fall to your cock one by one. Recruit defeated commanders, from princesses to ninjas to youkai (traditional Japanese folklore monsters), and bring them into battle, or just make babies with them.
Screenshots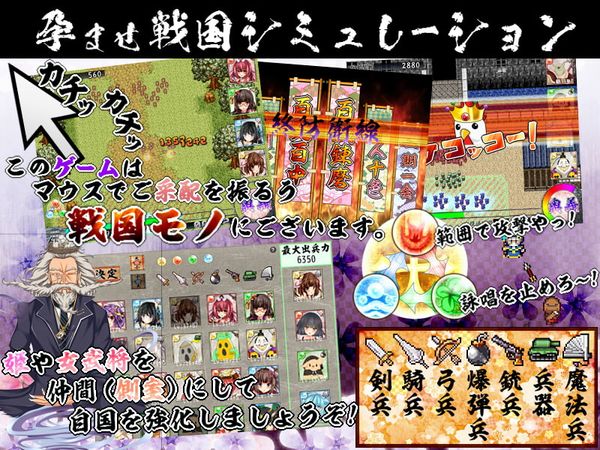 HOW TO INSTALL
1. Extract
2. Play and run as an administrator with Japanese Locale Emulator
3. Enjoy!