Kizuna Kirameku Koi Iroha | 絆きらめく恋いろは | VN Download | Free Download | CRYSTALiA
INFO
Title :  
Kizuna Kirameku Koi Iroha
Original Title : 
絆きらめく恋いろは
Aliases: めくいろ, Mekuiro, 羁绊辉耀的恋之伊吕波
Language : Japanese
Length : Medium (10 – 30 hours)
VNDB : https://vndb.org/v21465
18+
DESCRIPTION
Touki is a second-year student at Murakumo Academy who is training as a katana smith. He attracts a lot of attention since his ancestor was a famous katana smith, but due to a certain reason, he spent all his time playing with machines instead.
The appearance one day of the 'goddess' Ayase, who claimed to be the guardian deity of his family home, was the trigger for many fated meetings:
The black-haired transfer student Saya, who he met on a moonlit night.
His childhood friend Tsubaki, who is the school's strongest swordswoman.
His kind kouhai Shion, who has a habit of breaking her weapons.
The full-of-curiosity ojousama Freesia, who is an aspiring blacksmith.
These meetings rekindled his passion for swordsmithing, and his special bonds with the girls grew stronger by way of the swords which he crafted for them.
Screenshots / CG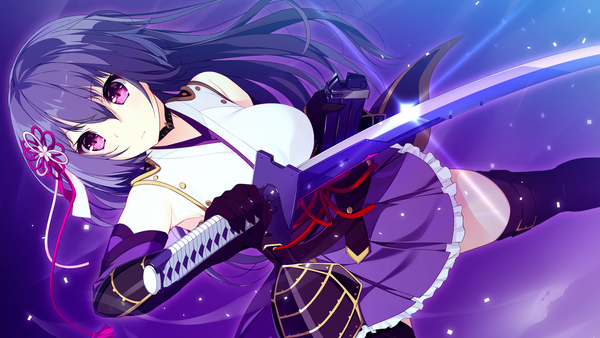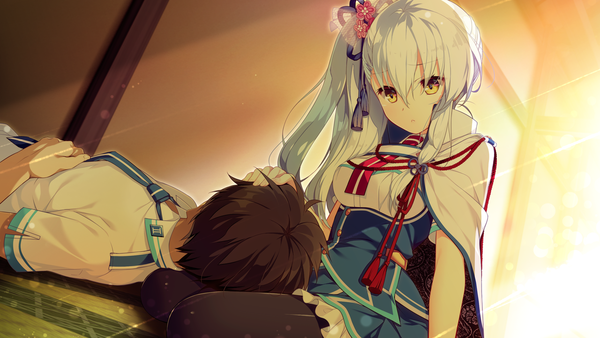 – OPENING / PROMOTIONAL –
LINK DOWNLOAD (size : 2,41 gb)
RAR PASSWORD : ryuugames.com
HOW TO INSTALL
1. Ensure your system is properly set to Japanese System Locale.
2. Extract, ignore the setup, play from "mekuiro.exe" on the folder
3. Enjoy !
for technical issues, i'd recommend to join our new server discord here