Kanojo ga Ore ni Kureta Mono. Ore ga Kanojo ni Ageru Mono. ~KISS My Darling:Mecha-con case3~  | 彼女が俺にくれたもの。俺が彼女にあげるもの。~KISS My Darling:めちゃ婚case3~ | VN Download | Free Download | Onomatope*
INFO
Title :  Kanojo ga Ore ni Kureta Mono. Ore ga Kanojo ni Ageru Mono. ~KISS My Darling:Mecha-con case3~
Original Title : 彼女が俺にくれたもの。俺が彼女にあげるもの。~KISS My Darling:めちゃ婚case3~
Aliases: Mecha-con! Case 3, ものもの, Monomono
Language : Japanese
Length :  Medium (10 – 30 hours)
https://vndb.org/v14321
18+
DESCRIPTION
Mikado is a normal guy who longs for a harem and bringing happiness to all the girls in the world. Since this requires lots of money, he spends every day and night doing part-time jobs. His mad scientist and hikikomori imouto Tsubasa was worried about her dear brother neglecting his studies. So, she created the ultimate sleep-studying device Pandora to help him, resulting in him having lots of information from the net downloaded into his brain.
At that time, a beautiful girl Carrot transferred into his class. After hearing her refined greeting, he knew from her name that she was the princess of a certain country. With her true identity suddenly made public, she became really close to him and his surroundings began to change.
This is the third game in onomatope*'s harem-centric Mecha-kon! series. The concept is split into two parts: lovers and bride (family). It has a 'family chat system' WIRED, as well as a 'girls talk scene'. Not only are the heroines available, but there's routes for sub heroines as well.
Screenshots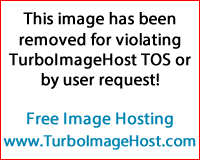 LINK DOWNLOAD
RAR PASSWORD : ryuugames.com
HOW TO INSTALL
1. Extract the rar files
2. Mount the ISO
3. Install
due to error on comment section, for technical issues, you can join our new server discord here