Hifuu Fragment | 秘封フラグメント | Shikaku Games
INFO
Title : Hifuu Fragment
Original Title : 秘封フラグメント
Developer : Shikaku Games
Released Date : 2021-07-17
Language :
Japanese
Length : –
https://vndb.org/v29640
https://vndb.org/r81213
DESCRIPTION
The era of science.
A future where "Hiroshige," a completely underground bullet train that goes between the capital city of Kyoto and Tokyo in 53 minutes, is currently in service.
And where Maribel Hearn and Renko Usami have yet to meet.
Screenshots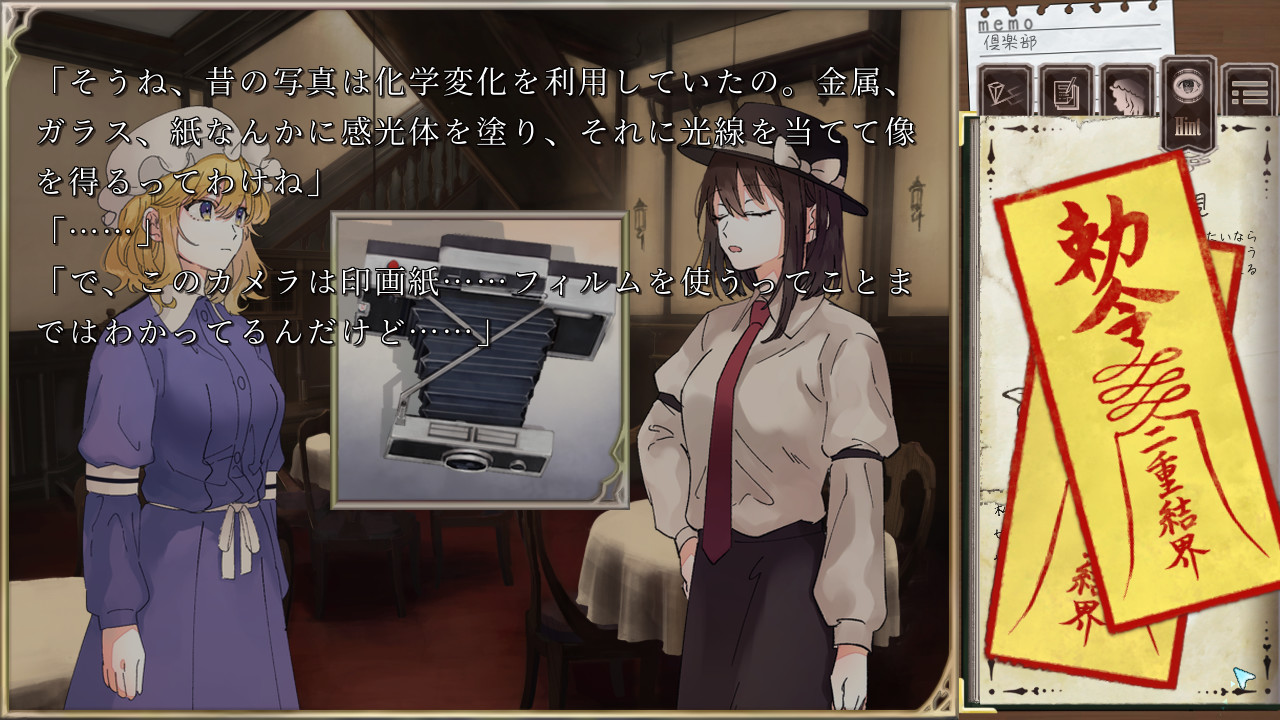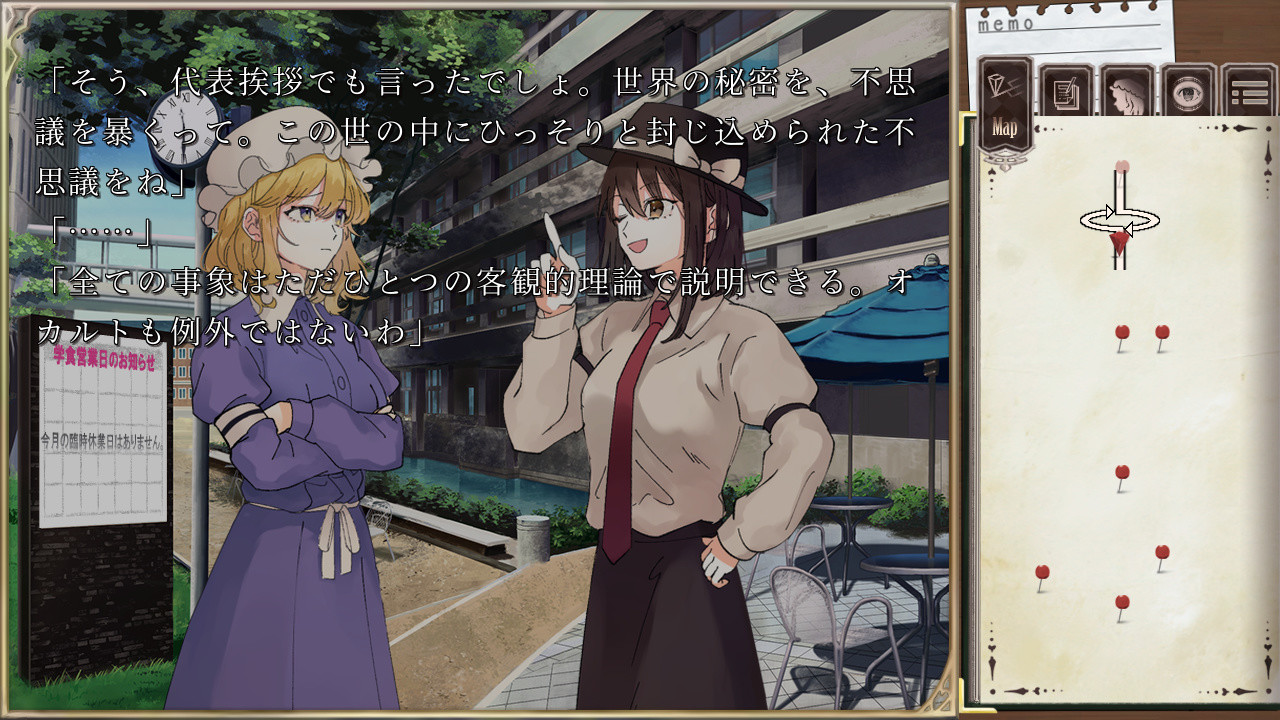 HOW TO INSTALL