INFO
Title : Loopers
Aliases : ルーパーズ, L∞PERS
Language : English ( Porting from Switch Version ), UI not translated
Developer : Key
Length : Short (2 – 10 hours)
Released date : 2022-06-22 (eng)
https://vndb.org/v29445
https://vndb.org/r92794
ALL AGES
DESCRIPTION
Let's set out to find a real treasure.
Tyler is a high school student who is obsessed with geohunting, a GPS-based treasure hunting game.
One day during summer vacation, Tyler and his friends get drawn into a mysterious incident while out treasure-hunting.
The real and imagined become interconnected. Thoughts are thrown into chaos. Tomorrow becomes today.
Swallowed up by a time vortex, they are trapped in a never-ending time loop, repeating "today" again and again.
Then they meet other "loopers."
Simon, the leader, and the mysterious girl Mia.
If they join forces, will they be able to break out from this eternal prison…?
Screenshots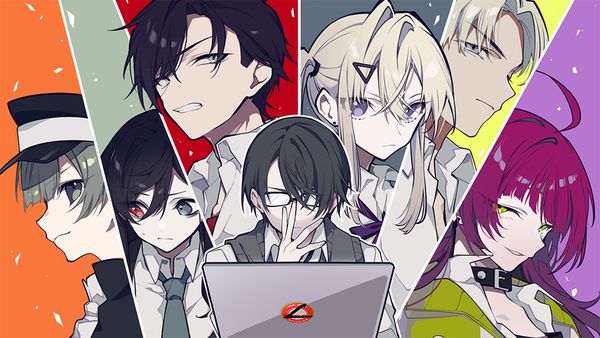 – OPENING –
DOWNLOAD LINK ( 1.34 GB )
HOW TO PLAY
1. Extract
2. Play and run Start.exe. Click the first one to play the game (see below)


3. The game can run without a Japanese locale, but when you click Start in the main menu, a window will appear with a font selection. Select MS Gothic font (see image below). If you start under Japanese locale, this window will not appear.

for technical issues, i'd recommend to join our new server discord here