INFO
Title : Kagikko L-only [English Ver.]
Original Title : かぎっコ ろんりぃ【英語版】
Language : English
Developer : Katei Saien
Released date : 2019-12-14
Length : Short
https://vndb.org/v28799
https://vndb.org/r73177
https://www.dlsite.com/maniax/dlaf/=/link/work/aid/vndb/id/RJ269748.html
18+
DESCRIPTION
Alice Terada is a half-Japanese girl with blonde hair and blue eyes with no friends who is repeatedly left alone by her abusive mother and bullied at school due to her appearance.
However, she always had a special place in her heart for the "onii-chan" who lives next door and always kindly smiles at her and greets her whenever they meet.
Although she usually cannot speak to him properly, one day "onii-chan" talks to her when she is unable to enter her house because she forgot her key.
What will she do!?
Who holds the key to Alice's lonely heart and body…?
Screenshot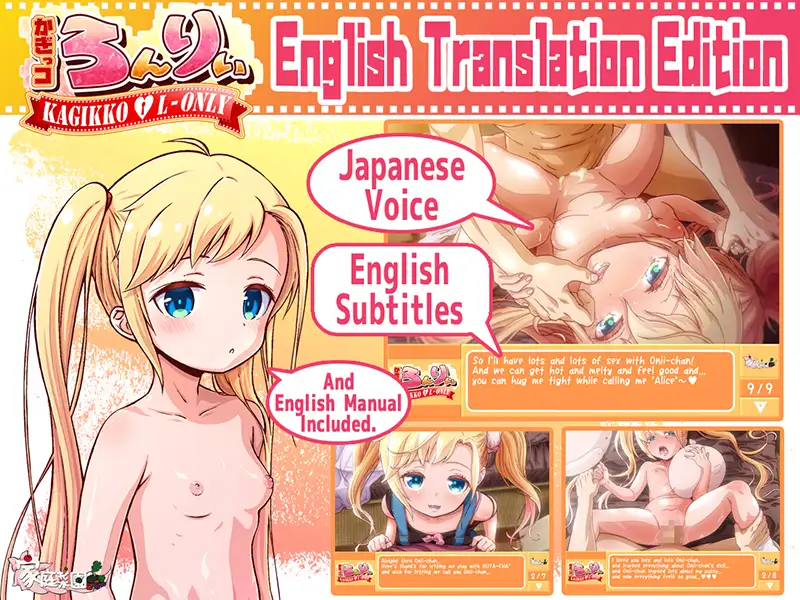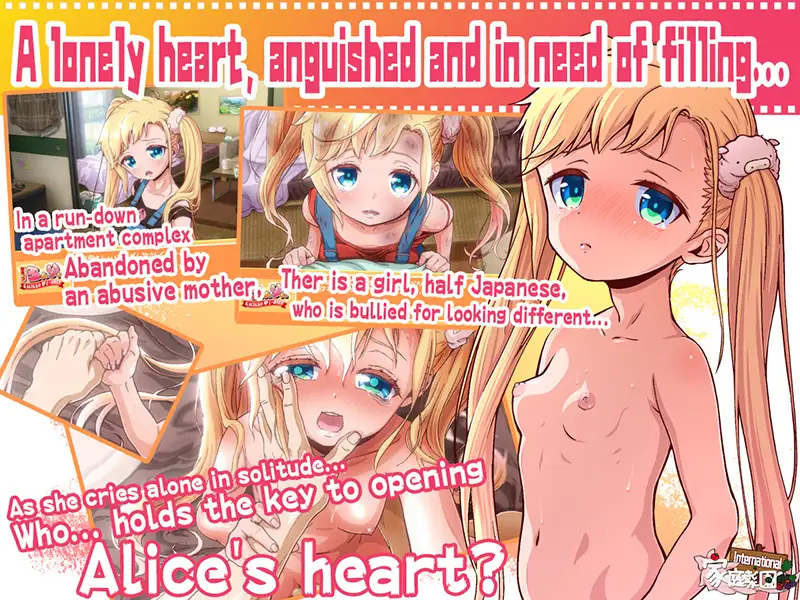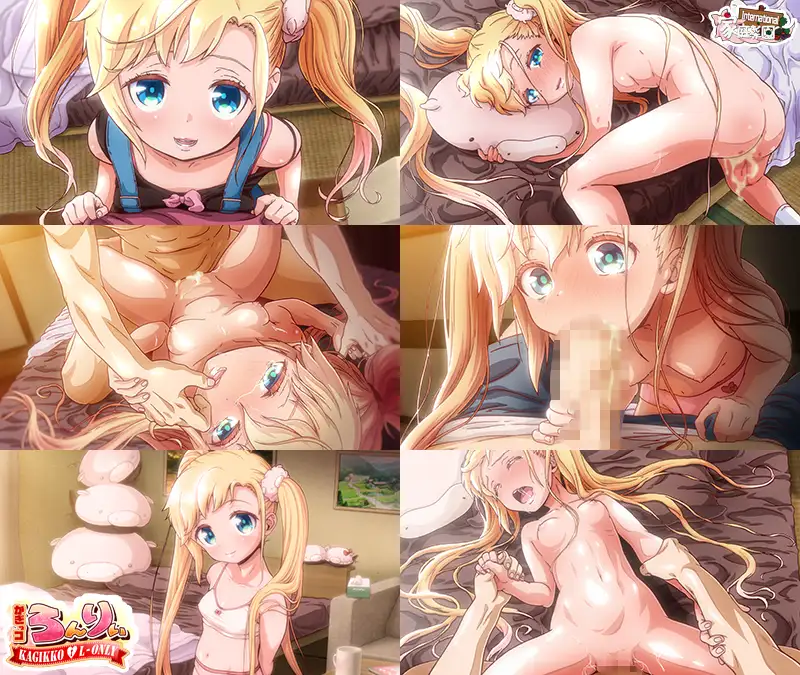 for technical issues, i'd recommend to join our new server discord here