Boku wa Tomodachi. ~I Am Not Sweetheart.~ + Fan Disk ~Kanwa, Sorekara~ |
ボクはともだち。 ~I am not sweetheart.~ + ファンディスク~閑話、それから~|
VN Download Google Drive | Free Download GD | Hato no Sushiki Seisakusho
INFO
Title : Boku wa Tomodachi. ~I Am Not Sweetheart.~ + Fan Disk ~Kanwa, Sorekara~
Original Title : ボクはともだち。 ~I am not sweetheart.~ + ファンディスク~閑話、それから~
Aliases: ボクトモ, bokutomo
Language : Japanese
Length : Medium (10 – 30 hours)
https://vndb.org/v18142
https://vndb.org/r42083
https://vndb.org/r45344
18+
DESCRIPTION
The protagonist Tomochika Tatsuya helps secretly the "story's protagonists" around him, like the "friends characters from bishoujo games or light novels".Tomochika have the "rules" that god imposed to him since his childhood:
"In differents groups, everyone but me is a "protagonist" and his "heroines"
"I won't be a lover candidate because the "heroines" will love the "protagonist""
"I must help the "protagonist" to get engaged with a "heroine"
And like always doing his "friend" role at the Valentine Day in Yahagisakura School 2nd year, a mysterious girl who called herself a "support character" appears in front of Tatsuya when he remembers the sadness from a role that only gives loss.
"I'll grant one wish of yours"
"…at least one time I want to become a "protagonist" and have a marvelous love"
"So let's steal the "heroine" from the "protagonist"
With the mysterious girl Kusumoto Mikoto, the "friend"'s revenge drama starts….?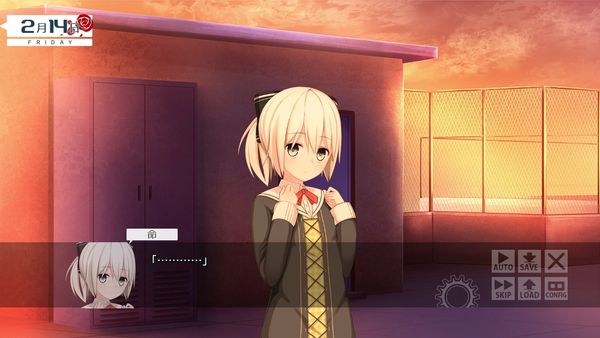 DOWNLOAD LINK
HOW TO INSTALL
1. Extract
2. Play and run as an administrator with Japanese Locale Emulator
3. Enjoy!